The Great Hope -
A big let-down
The book for sharing with America - protects the papacy
This is a project that Ted Wilson was all behind
The conference will act like it is doing something wonderful, like distributing The
Great Controversy, but it does something different, distributing a book
altogether different. Yet they act like it is the GC book.
This book is a reflection of Ted Wilson.
His father said our views on the papacy were on the historical trash heap.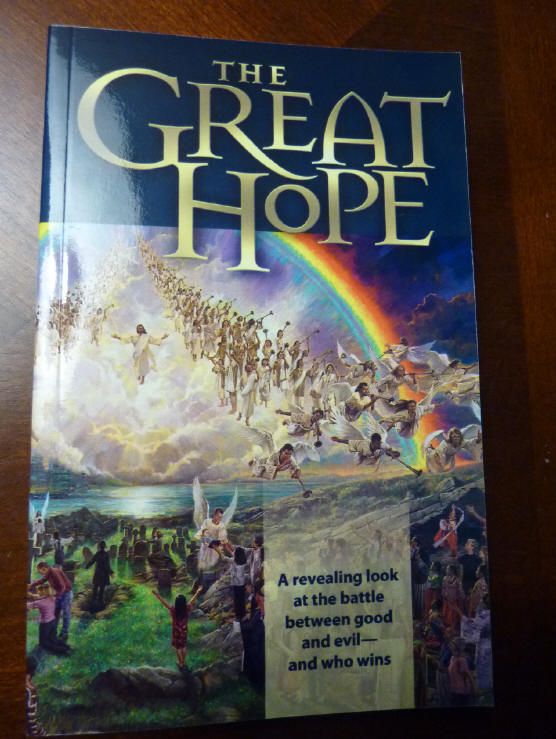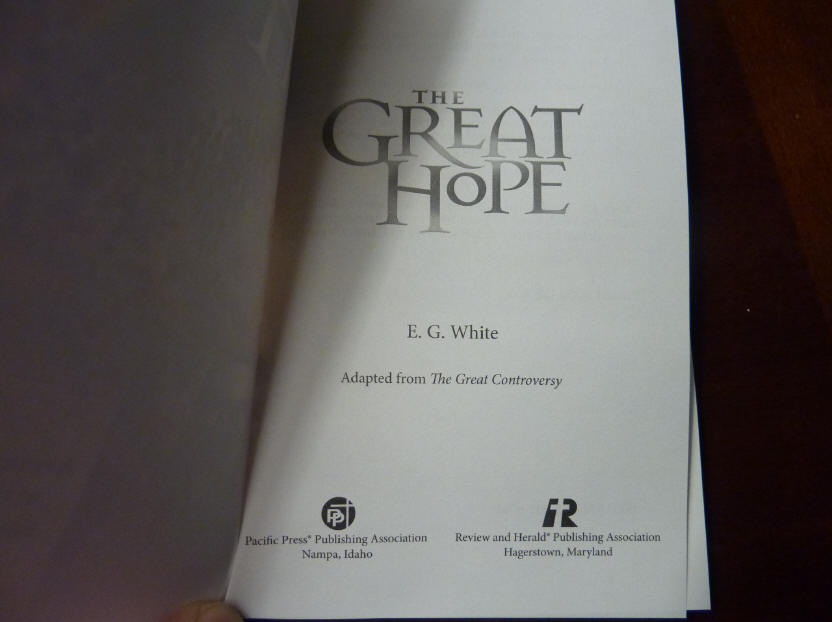 Above: "Adapted from The Great Controversy" Meaning, re-written, gutted, changed, and altered in order
to protect the papacy. 90 pages of simplistic talk. No mention of the papacy persecuting the saints.
No mention of the papacy and her errors.
Watch Bill Hughes Question and Answers 2012 from California where he addresses this book