Conference Apostasy
Conference on short list to meet with pope, Jan. 2002
The Conference hallowing Sunday worship in a book it published: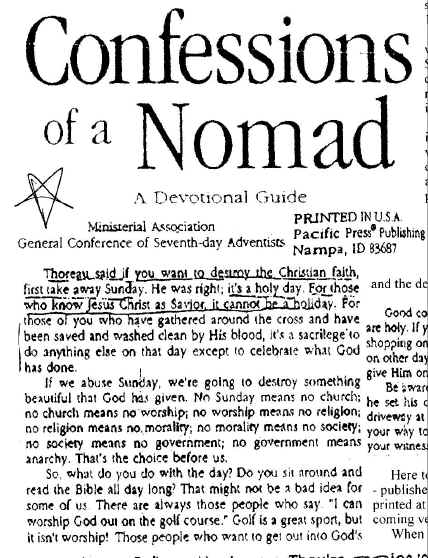 World Council of Churches Rep. at G.C. Session
Quote taken from adventist.org web site: "Three international religious leaders addressed the General Conference to encourage the Seventh-day Adventist Church in its mission and wish it success in its meetings. The President of the American Bible Society, the Anglican Bishop of Toronto, and a representative of the World Council of Churches spoke to delegates in the Skydome on Wednesday, July 5 [2000].